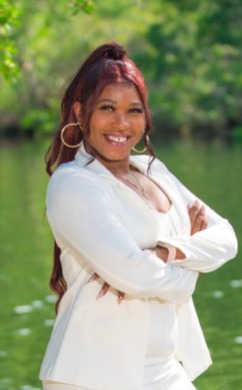 Fatima Howe is a dedicated real estate agent serving the vibrant neighborhoods of the Bronx and Queens, NY. Born and raised in NYC within a single-parent Caribbean household, Fatima learned the essence of hard work and resilience early on. These values, blended with her innate passion for assisting others, drive her to provide a tailored and stellar service to each client, catering to their unique real estate needs.
Fatima's trips back to her native country, Antigua, have further honed her skills, enabling her to serve her community in New York with a balanced perspective. She attentively listens to her clients, setting customized expectations to ensure a fulfilling real estate experience. Fatima's objective is to make every client's journey in the real estate market smooth, informed, and exceptionally rewarding.
In her spare time, Fatima enjoys engaging in fix-and-flip projects, exploring the city's culinary scene as a self-proclaimed foodie, and immersing herself in the rich cultural fabric of the Bronx and Queens. Her love for her community and her commitment to providing a personalized real estate service make Fatima Howe not just a real estate agent but a long-term partner in navigating the property market in the Bronx and Queens, NY.