Jacqueline "Jacky" Dawes Clarke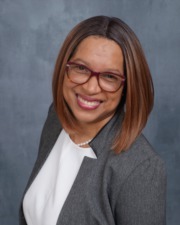 I live in Yonkers, New York, the 'city of hills' which reminds me of Jamaica, my island home, where I grew up. Real estate has always captured my imagination by its sheer aesthetics plus the fact that it is an important tool to build generational wealth.
I get very excited watching clients imagining their life unfolding in a home and falling in love with all the possibilities. I admit that the process can be challenging but the rewards are tremendous! Your beautiful home awaits.
I am a trained Chemist who realized early on that I am happier working and interacting with people than in spending my days in a lab, so I made the leap to Marketing and Sales and never looked back. My hobbies include reading, singing, listening to music and hanging out with family and friends.
Your home is likely one of, if not, the largest investment you will make in your lifetime so take my advice and entrust it to a true professional.