Kavita Soman
Sales Manager, R.E. Licensed Sales Person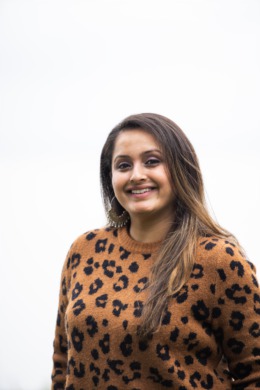 License Number:
10401288858
When looking to buy a home in New York, who else would you want assisting you than a native New Yorker?
Kavita is a New Yorker, through and through. She started her early childhood in the Bronx and later moved to the City of Yonkers to finish up her high school education, where she remained for 15years. She currently resides in Yorktown Heights.
Her passion and commitment to Westchester County and surrounding communities, neighborhoods, schools, museums, small-businesses, and more impirtantly -- the people, inspired her to invest her experience and expertise with the Your Real Estate Experts Team of eXp Realty.
Kavita's most notable characteristics that separate her from the rest of the industry is her unwavering dedication and commitment to assist her clients in selling and acquiring one of these biggest financial investments of their lives. She works relentlessly behind the scenes to ensure a smooth and comfortable experiend for her clients. Her compentence and compassion have laid the foundsation for her vast network of homeowners, renters, investors, landlords, and developers. Here at Your Real Estate Experts, we strive to provide our clients with proven expertise in various capacities to assist with the home selling and buying process.
Kavita's GOAL is to provide quality customer service from start to finish. She firmly believes that clients should not be left to navigate the real estate quagmire without a guide. She works to ensure that your Buying & Selling experience should be an enjoyable pne! She specializes in Westchester and the Bronx Counties market by bringing in her insider-experience and knowledge to the table, yet offers service to all other areas based on her client's needs. Her number priority at all times throughout the process in her client.
If you are looking for an agent that knows that success and achievenment are by-product of hard work and great relationships and will ensure that you are the priority, please contact Kavita today! She would love to assist you with all of your real estate needs.