How Changing Mortgage Rates Can Affect You
Posted by Rummy Dhanoa on Tuesday, April 4, 2023 at 2:17:57 PM
By Rummy Dhanoa / April 4, 2023
Comment
This year, the 30-year fixed mortgage rate has fluctuated between 6% and 7%. If you're on the fence about buying a home, it's useful to understand how a 1%, or even a 0.5%, change in mortgage rates affects your purchasing power.
The chart below depicts the general relationship between mortgage rates and the average monthly mortgage payment: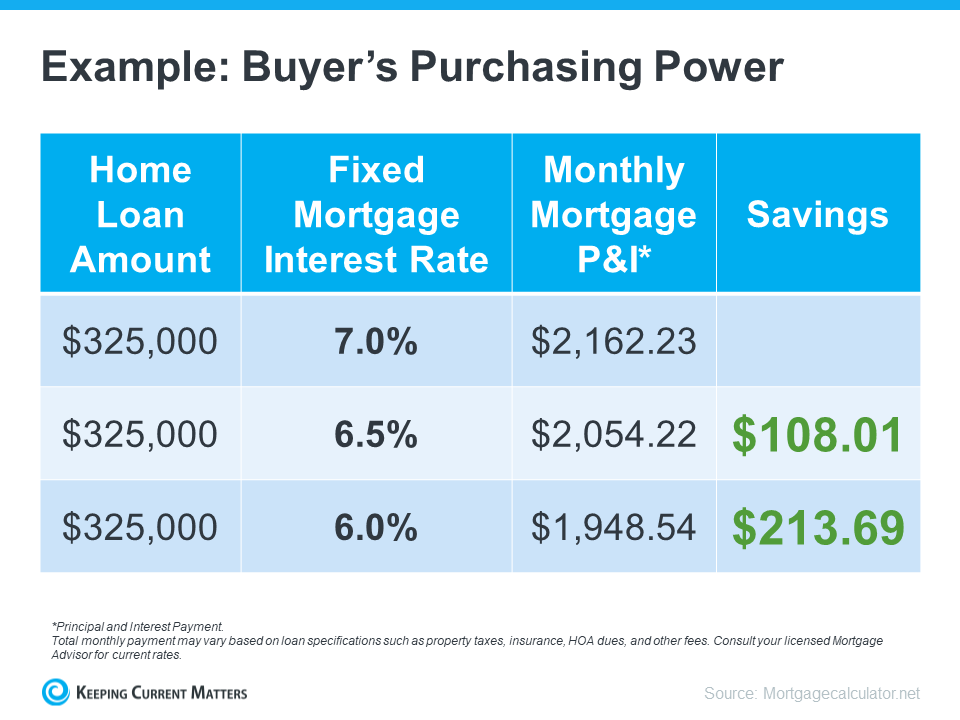 Even a 0.5% difference can have a significant impact on your monthly payment. And, because rates have been fluctuating between 6% and 7% for some time, you can see how it affects your purchasing power as rates fall.
What Does This Mean for You?
You may be tempted to postpone your home purchase in the hopes that interest rates will fall. However, this can be dangerous. Nobody knows where rates will go from here, and trying to time them to your advantage is difficult. Bright MLS Housing Economist Lisa Sturtevant explains:
"It is typically a fool's errand for a homebuyer to try to time rates in this market . . . But volatility in mortgage rates right now can have a real impact on buyers' monthly payments."
That is why it is critical to work with expert real estate advisors to explore your mortgage options, understand what influences mortgage rates, and plan your homebuying budget in light of today's volatility. They will also be able to provide advice tailored to your specific situation and goals, so you can make an informed decision.
In conclusion
Changing mortgage rates may have an impact on your ability to purchase a home. If you're considering a move, work with a reputable real estate agent and lender to develop a solid strategy.
For more listings:
Homeclickny.com
Contact us:
914-215-5861