Oops! Home Prices Didn't Crash After All
Posted by Rummy Dhanoa on Monday, June 5, 2023 at 4:31:23 PM
By Rummy Dhanoa / June 5, 2023
Comment
Many housing experts expected a drop in property prices this year in the fourth quarter of last year. Here are a handful of those predictions:
Russell E. Palmer Professor Emeritus of Finance at the Wharton School of Business, Jeremy Siegel:
"I expect housing prices to fall 10% to 15%, and the housing prices are accelerating on the downside."
Mark Zandi, Chief Economist at Moody's Analytics:
"Buckle in. Assuming rates remain near their current 6.5% and the economy skirts recession, then national house prices will fall almost 10% peak-to-trough. Most of those declines will happen sooner rather than later. And house prices will fall 20% if there is a typical recession."
Goldman Sachs:
"Housing is already cooling in the U.S., according to July data that was reported last week. As interest rates climb steadily higher, Goldman Sachs Research's G-10 home price model suggests home prices will decline by around 5% to 10% from the peak in the U.S. . . . Economists at Goldman Sachs Research say there are risks that housing markets could decline more than their model suggests."
The bad news is that it has shaken consumer confidence.
Many consumers are skeptical about the strength of the residential real estate market as a result of these expectations. Fannie Mae's December Consumer Confidence Survey provides evidence of this. It revealed that a higher percentage of Americans expected home values to fall over the next 12 months than in any other December in the survey's history (see graph below). As the new year began, this caused people to reconsider their intentions to buy or sell a home.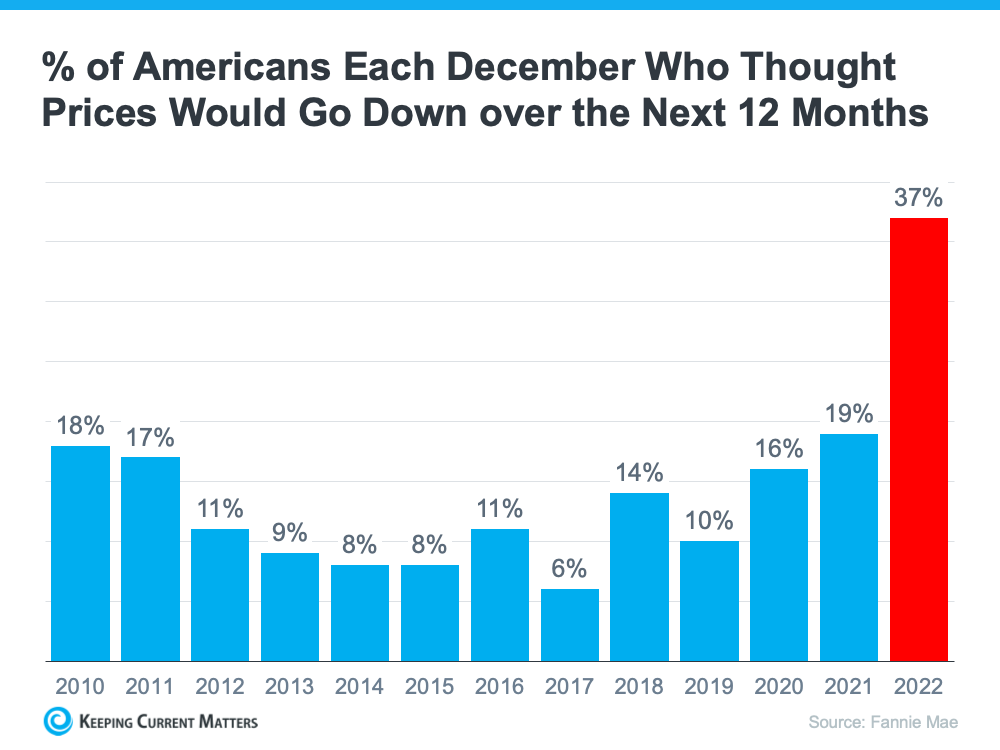 The Good News Is That Home Prices Have Never Dropped
However, property prices did not plummet and appear to be recovering from the minor depreciation seen over the last few months.
In a report just released, Goldman Sachs explained:
"The global housing market seems to be stabilizing faster than expected despite months of rising mortgage rates, according to Goldman Sachs Research. House prices are defying expectations and are rising in major economies such as the U.S.,. . . "
Goldman Sachs' claims were confirmed by the release of two home price indices last week: Case-Shiller and the FHFA. Here are the figures each provided: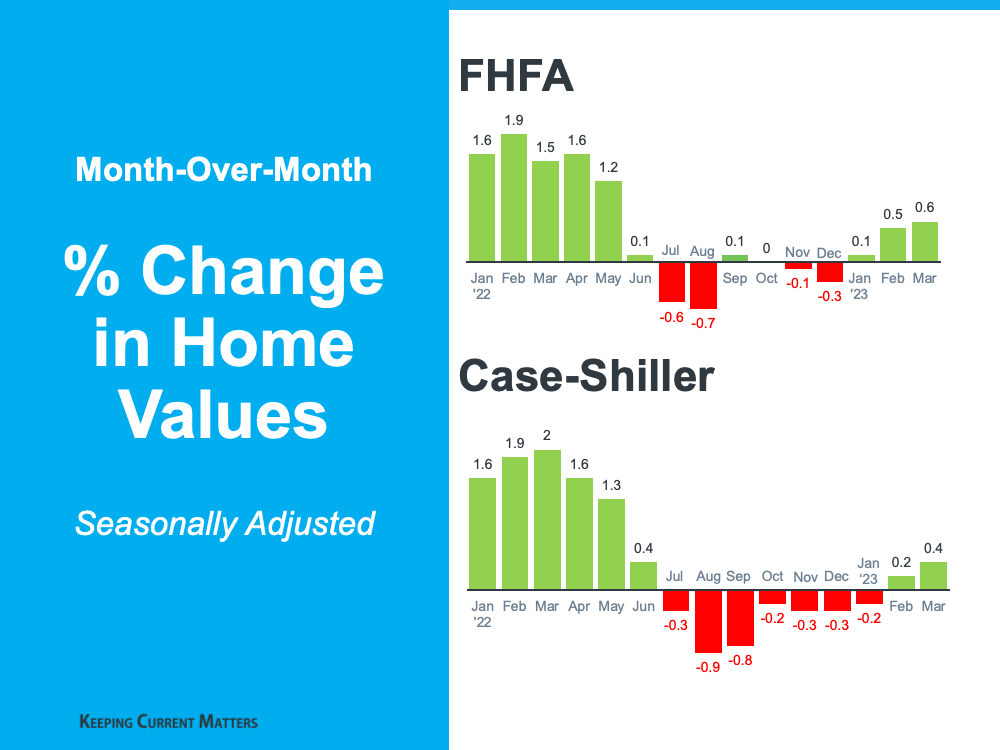 Home values appear to have turned the corner and are on the rise again.
In conclusion
Many people believe that the housing market is much stronger than it is. Contact a reputable real estate professional for an accurate assessment of your local market.
For more listings:
Homeclickny.com
Contact us:
914-215-5861