Ready To Sell? Today's Housing Supply Gives You Two Opportunities.
Posted by Rummy Dhanoa on Tuesday, December 13, 2022 at 2:17:58 PM
By Rummy Dhanoa / December 13, 2022
Comment
At first glance, the increase in housing supply compared to last year may not sound like good news for prospective sellers, but it actually gives you two key opportunities in today's housing market.
An article from Calculated Risk helps put the inventory gains the market has seen in 2022 into perspective by comparing it to recent years (see graph below). It shows supply has surpassed 2021 levels by 58%. But the further back you look, the more you'll understand the bigger picture. And if you go all the way back to 2019, the last normal year in real estate, we're roughly 35% below the housing supply we had at that time.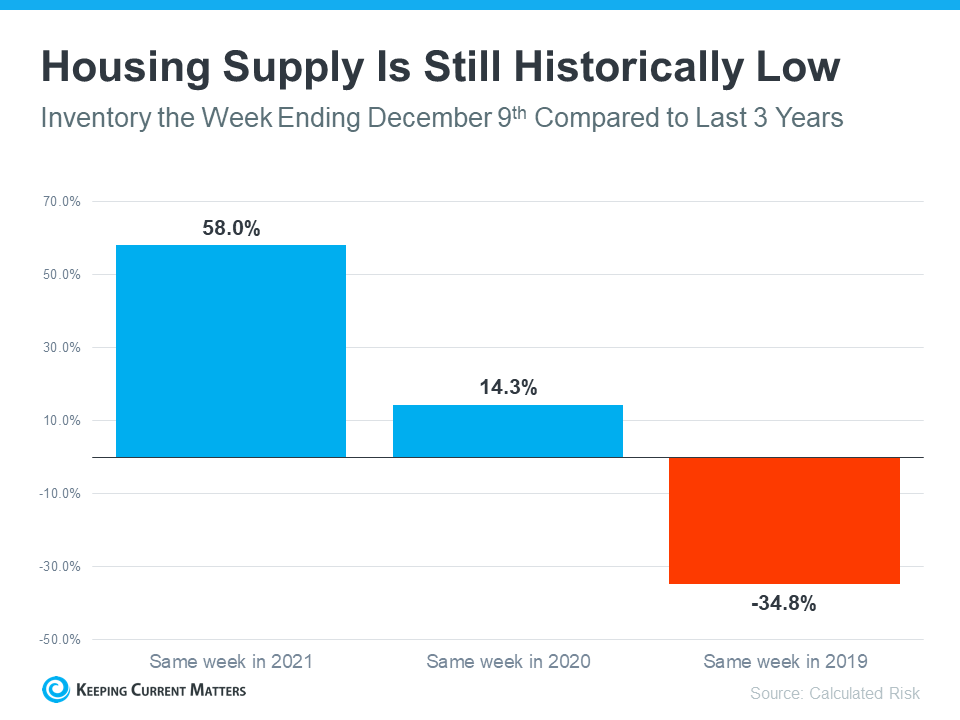 Opportunity #1: Take Advantage of More Options for Your Move
If your current house no longer meets your needs or lacks the space and features you want, this inventory growth gives you even more opportunity to sell and move into the home of your dreams. With more houses on the market, you'll have more options when looking for your next home.
Working with a local real estate professional can help you stay informed about the homes for sale in your area. When you do find the right one, a professional can help you write a winning offer.
Opportunity #2: Sell While Inventory Is Still Low Overall
However, inventories are still low compared to years with a more typical economy, and that won't change overnight despite the rise. If you price your home correctly, it should still be in demand among potential buyers
As an article from realtor.com says:
"Today's shoppers generally have more homes to consider than last year's shoppers did, but the market is still not back to pre-pandemic inventory levels."
In conclusion
If you're a homeowner looking to sell, you now have more options and can still sell your home while inventory is low overall. If you're ready to get started, contact a local real estate professional who can assist you in obtaining the best of both worlds.
For more listings, click the link below:
Homeclickny.com
Contact us at:
914-214-7298