Spring into Action: Boost Your Home's Curb Appeal with Expert Guidance
Posted by Rummy Dhanoa on Monday, February 20, 2023 at 4:57:23 PM
By Rummy Dhanoa / February 20, 2023
Comment
Selling your home this spring may necessitate more preparation than it would have required a year or two ago. Today's housing market has a distinct flavor. Although there are more homes for sale than this time last year, inventory remains historically low. So, if a house has been on the market for a while, it's a sign that it's not appealing to potential buyers. But here's the catch. Homes that have been updated and are priced appropriately are still selling quickly.
Today, homes with good curb appeal and presentation sell quickly and sometimes for more than the asking price. Danielle Hale, Chief Economist at realtor.com, says:
"In a market where costs are still high and buyers can be a little choosier, it makes sense they're going to really zero in on the homes that are the most appealing."
With the spring buying season rapidly approaching, now is the time to begin preparing your home for sale. Working with a trusted real estate agent who can help you understand which improvements are most valuable in your local market is the best way to determine where to spend your time and money.
The Curb Appeal Won
Finding smaller projects you can do yourself is one way to prioritize updates that could provide a good return on your investment. Small changes that improve your curb appeal usually work well. According to Investopedia:
"Curb-appeal projects make the property look good as soon as prospective buyers arrive. While these projects may not add a considerable amount of monetary value, they will help your home sell faster—and you can do a lot of the work yourself to save money and time."
Small cosmetic updates, like refreshing some paint and power washing the The exterior of your home should make a good first impression on buyers and help it stand out. Work with a real estate professional to identify low-cost home improvement projects that will appeal to buyers in your area.
Not Every Update Is Created Equal
Remember that you are making these repairs and updates for someone else when deciding what you need to do to your house before selling it. Projects that will help you sell faster or for more money should take precedence over things that will appeal to you as a homeowner.
The National Association of Realtors' (NAR) 2022 Remodeling Impact Report highlights popular home improvements and the type of return on investment they provide (see graph below):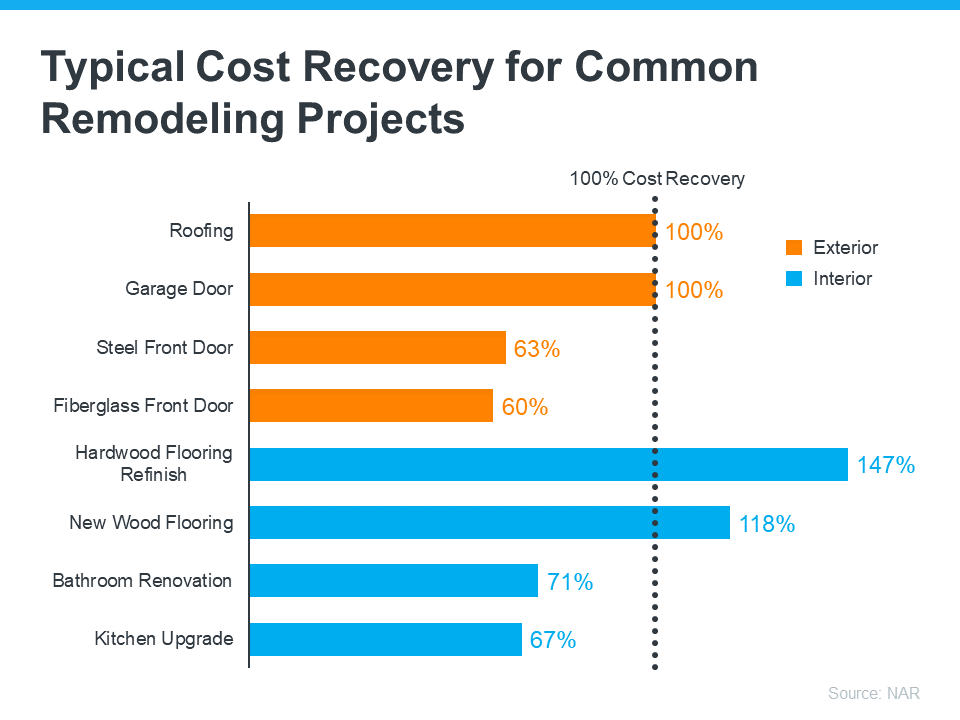 Remember to seek the best advice on the updates you should invest in from your trusted real estate advisor. They'll know what local buyers want and have the most up-to-date information on what your home needs to sell quickly this spring.
In conclusion
As we approach the spring season, now is the time to prepare your home for sale. Contact a local real estate agent today to determine which updates make the most sense.
For more listings:
Homeclickny.com
Contact us:
914-215-5861