The Best Time To Sell Your House Is When Others Aren't Selling
Posted by Rummy Dhanoa on Thursday, May 11, 2023 at 4:39:25 PM
By Rummy Dhanoa / May 11, 2023
Comment
If you're considering about selling your home, you should realize that there aren't many available right now. This is because fewer sellers are offering their homes for sale this season than usual.
Looking back at every April since 2017, the only year with fewer sellers listing their properties was April 2020, when the pandemic struck and slowed the housing market (indicated in red in the graph below). In more typical years, approximately 500,000 sellers list their houses for sale in April. In April of this year, we saw fewer than 400,000 sellers enter the market (see graph below):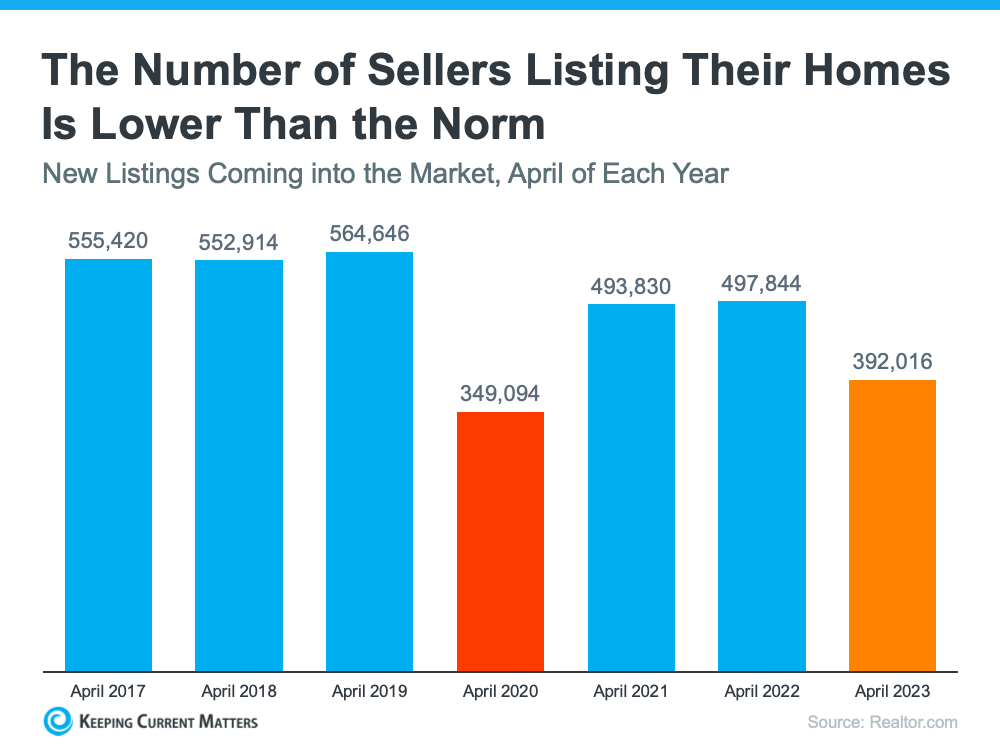 While a variety of reasons contribute to this tendency, one factor keeping inventory low right now is that some homeowners are hesitant to move when the mortgage rate on their present home is lower than the one they could receive today on their future property. It's known as rate lock.
According to a recent Realtor.com survey, 56% of those who plan to sell in the next 12 months are waiting for interest rates to fall.
While this wait-and-see attitude may be appropriate for certain sellers, it also presents an opportunity for more enthusiastic sellers to enter the market straight now.
If your existing home no longer meets your needs and you're ready to go, don't pass up this opportunity to stand out. When fewer sellers list their houses for sale, buyers have fewer options, so you position yourself to attract the most views on your home. As a result, your home may receive many offers as buyers battle for a limited supply of homes for sale - especially if you price it correctly.
According to Lawrence Yun, Chief Economist for the National Association of Realtors (NAR),
"Inventory levels are still at historic lows . . . Consequently, multiple offers are returning on a good number of properties."
In conclusion
If you're ready to sell right away, beat the competition to the market. If you do, your home will stand out and may receive many offers. To put your house on the market, work with a real estate agent.
For more listings:
Homeclickny.com
Contact us:
914-215-5861