What Buyer Activity Tells Us About the Housing Market
Posted by Rummy Dhanoa on Thursday, March 16, 2023 at 1:46:11 PM
By Rummy Dhanoa / March 16, 2023
Comment
Though the housing market is no longer as hot as it was a year ago, buyers are still showing interest in purchasing a home. According to the US. News:
"Housing markets have cooled slightly, but demand hasn't disappeared, and in many places remains strong largely due to the shortage of homes on the market."
The latest ShowingTime Showing Index, which is a measure of buyers actively touring available homes (see graph below), reflects this activity: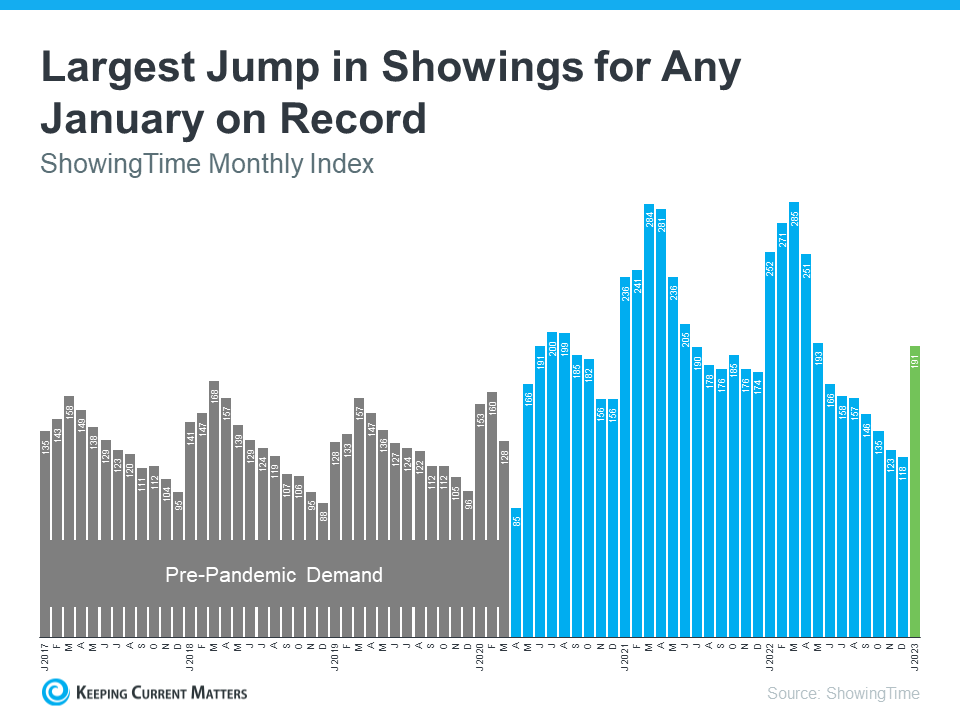 The 62% increase in showings from December to January is the highest on record. In addition, there were more showings in January than in any other month since May of last year. As the graph shows, it's normal for showings to increase early in the year, but the jump this January was larger than usual, and a large part of that is due to mortgage rates. Michael Lane, ShowingTime+'s VP of Sales and Industry, explains:
"It's typical to see a seasonal increase in home showings in January as buyers get ready for the spring market, but a larger increase than any January before after last year's rapid cooldown is significant. Mortgage rate activity this spring will play a big role in sales activity, but January's home showings are a positive sign that buyers are getting back out there . . ."
It's worth noting that mortgage rates were in the low 6% range in January, which contributed to the high number of showings. What exactly does this mean? Buyer interest increased as mortgage rates fell. The increase in home showings early this year demonstrates one thing: while mortgage rates are volatile right now, there are interested buyers out there, and when mortgage rates are favorable, they're ready to buy.
In conclusion
An increase in showing activity in January indicates that there are buyers looking to buy a home. Talk to your real estate agent if you're thinking about selling your home.

For more listings:
Homeclickny.com
Contact us:
914-215-5861