What's Ahead for Mortgage Rates and Home Prices?
Posted by Rummy Dhanoa on Friday, November 11, 2022 at 2:45:56 PM
By Rummy Dhanoa / November 11, 2022
Comment
As 2022 draws to a close, you might be wondering what will happen in the housing market in 2019 and what that would entail if you're considering purchasing a home. So that you can make the best decision possible, have a look at the most recent professional predictions for home prices and mortgage rates.
The Inflation Will Continue To Influence Mortgage Rates
Mortgage rates have undoubtedly increased dramatically this year as the market reacts to strong inflation. The hikes we've seen have been quick and abrupt; at the end of last month, the average 30-year fixed mortgage rate even crossed the 7% mark. In fact, this is the first time in more than 20 years that they have reached this high (see graph below):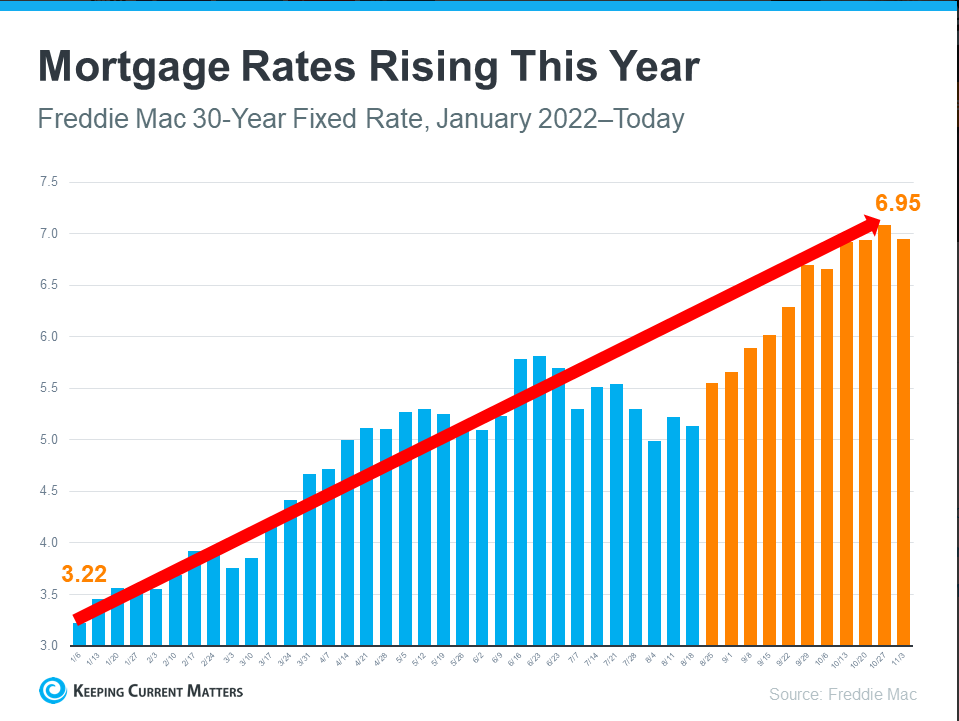 In their most recent quarterly report, Freddie Mac details just how quickly rates have risen:
"Just one year ago, rates were under 3%. This means that while mortgage rates are not as high as they were in the 80's, they have more than doubled in the past year. Mortgage rates have never doubled in a year before."
It's difficult to predict with accuracy where mortgage rates will go from here because we're in uncharted terrain. Although predicting mortgage rates for the future is far from a precise science, experts do concur that rates will continue to respond to inflation in the future. Mortgage rates will probably increase if inflation remains high.
Home Price Changes Will Vary by Market
Home prices have softened this year in several cities as buyer demand has decreased in reaction to those increased mortgage rates. Expert predictions for the upcoming year are inconsistent. According to universal consensus, local market conditions will influence how much housing prices increase, with more significant changes occurring in hotter regions. According to First American's Chief Economist Mark Fleming:
"House price appreciation has slowed in all 50 markets we track, but the deceleration is generally more dramatic in areas that experienced the strongest peak appreciation rates."
In essence, some places might still experience modest price growth while others might experience modest price declines. Everything is dependent on other elements operating in that regional market, such as the equilibrium of supply and demand. This may be the reason why experts' most recent national forecasts are divided (see graph below):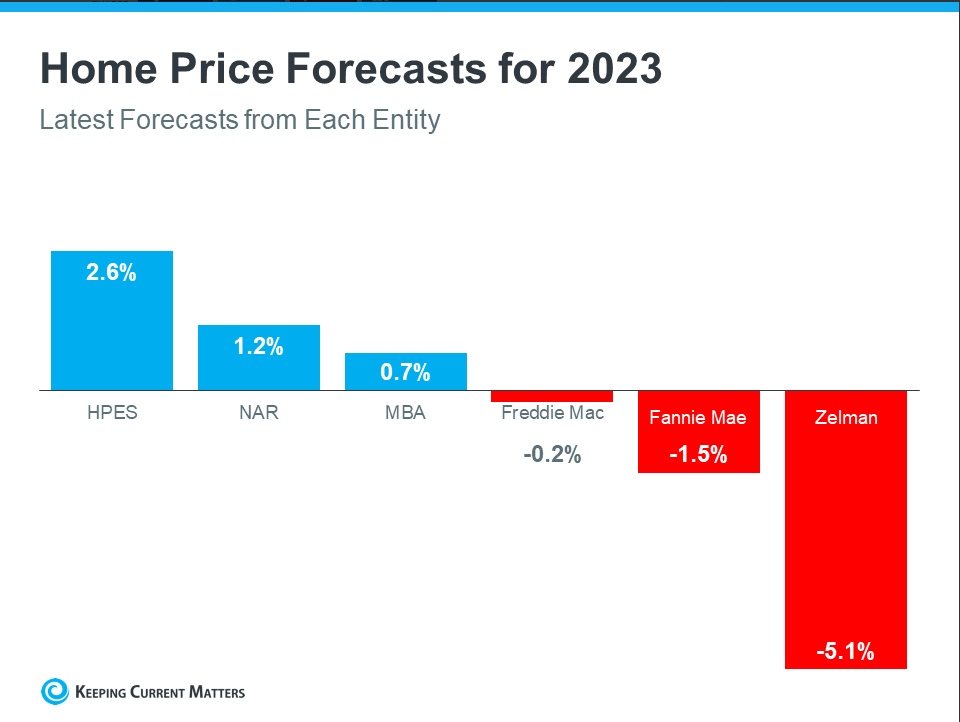 Bottom Line
Contact a reputable real estate professional for the most recent information on what experts are saying and what that means for your neighborhood if you want to know what's happening with home prices or mortgage rates.
For more listings, click the link below:
Homeclickny.com
Contact us at:
914-214-7298