Your Tax Refund Can Help You Achieve Your Homebuying Goals
Posted by Rummy Dhanoa on Wednesday, April 12, 2023 at 4:57:24 PM
By Rummy Dhanoa / April 12, 2023
Comment
Your Tax Refund Can Help You Achieve Your Homebuying Goals
Have you been putting money aside to purchase a home this year? If so, you are aware that there are a number of costs involved, ranging from your down payment to closing costs. However, there is some good news: your tax refund can help you achieve your goals by covering some of these costs.
According to SmartAsset, the average American will get a $1,798 tax refund this year. A more detailed estimate by the state is provided in the map below: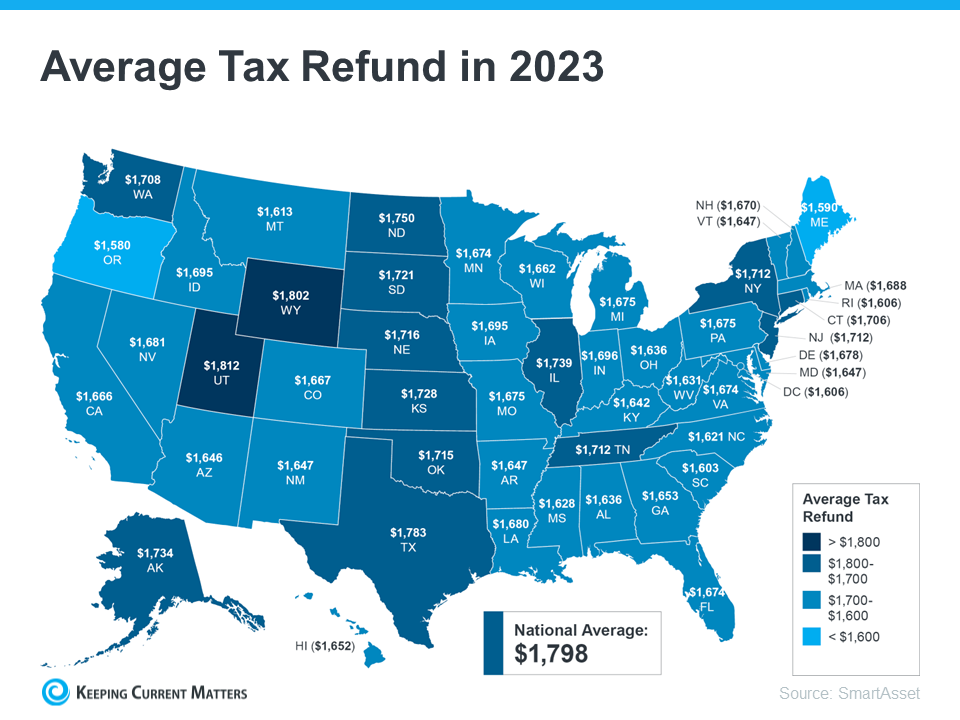 According to Freddie Mac, there are several ways your refund check can assist you as a homebuyer. If you're getting a tax refund this year and thinking about buying a house, here are a few things to remember:
▪ Saving for a down payment is one of the most significant barriers to homeownership. By using your tax refund to help with your down payment, you could reach your savings goal sooner than expected.
▪ Paying closing costs - Before you can officially take possession of your home, you must pay fees to your lender, real estate agent, and other parties involved in the home-buying transaction. You could apply your tax refund toward these closing costs.
▪ Lowering your interest rate - During the home-buying process, your lender may give you the option of lowering your mortgage interest rate. That is, you could pay upfront for a lower interest rate on your fixed-rate mortgage.
Working with a trusted real estate professional who understands the process is the best way to prepare to buy a home. They will assist you in navigating the costs you may face as you begin your home-buying journey.
In conclusion
Your tax refund can assist you in achieving your homeownership goals. Contact a local real estate agent to learn how you can begin your journey right away.


For more listings:
Homeclickny.com
Contact us:
914-215-5861